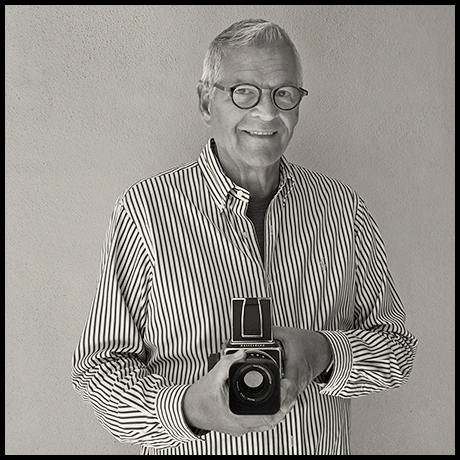 ABOUT THE ARTIST
The works of renowned American Photographers Ansel Adams, Edward Weston and turn of the century French photographer, Eugene Atget have had the greatest influence on Craig Sterling's artistic vision. Not unlike these photographic icons, Sterling is drawn
to subjects that reflect a sense of romance, timelessness and intimacy. Sterling's prints transport the viewer back in time to our earliest recollections of our environment … from architecture and landscapes, to botanicals, still-lifes and currently the environs we call Florida. Sterling never stops looking.
Portraying the familiar in unfamiliar ways is what makes Sterling's vision so compelling. After seeing his imagery for the first time many individuals exclaim, "I've seen that before, but never quite like that!"
Sterling's photographs are included in numerous public, private and corporate collections in the United States and abroad. His photographs are held in the permanent collections of the former Corcoran Gallery of Art, The National Gallery of Art's Archive Collection, The Oakland Museum of California and the Smithsonian Institution's National Museum of American History to
name a few.
Sterling's photographs have been chosen for the sets in HBO's political mini series, "K Street," Warner Brothers feature film,
"The Pelican Brief" with Denzel Washington and Columbia Pictures' release of "How Do You Know," with Jack Nicholson and
Reese Witherspoon.
On a technical note, Sterling's work integrates traditional/analog photographic processes with some of today's most advanced
digital imaging technologies ... all to exacting museum standards and archivability.
To ensure their greatest value, collectability and uniqueness, all of Sterling's photographs are printed "Pigment on Paper" in limited editions of 50 or less.
Since 2016 Craig Sterling and his wife Lesley reside in Sarasota, Florida. Prior to relocating, Sterling had spent past 16 years as a full-time Artist in Residence at The Torpedo Factory Art Center in the historic district of Old Town Alexandria, Virginia.